Non-woven Fabric Filler Masterbatch HPPPS
Non-woven Fabric Filler Masterbatch HPPPS
* This PP filler masterbatch is built for non-woven fabric manufacture. HPPPS allows high-rate usage so it can help to maximize cost reduction.
* Mixture with HPPPS cause only a weak frictional force to worm-screw. As the result the pressure on screen is kept at low-grade. That extends the life of worm-screw and screen as well as other involved parts of your equipment
* HPPPS help to make non-woven fabric with smoothy surface, high tensile strength and moderate elongation
* No moisture absorber needed for your material mixture if using HPPPS as the filler.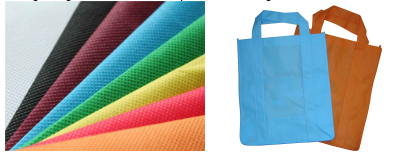 APPLICATION
Used in non-woven fabric manufacture
SPECIFICATION
| | | | |
| --- | --- | --- | --- |
| ITEM | TEST METHOD | UNIT | VALUE |
| Plastic content |   | WT % | 22 |
| CaCO3 content |   | WT % | 78 |
| Density | ASTM D1506 | g/cm3 | 1.18 |
| Melt index (230o C, 2.16 kg) | ASTM D1238 | g | 34 |
| Moisture | IR | % | ≤0.1 |
| Shape |   | mm | 3±0.5 |